Innovation Strategist & Entrepreneur
"a creative mind – driving digital transformation"
»Inspiring people to work on visionary ideas, business models and hightech solutions
so that we can build new ventures, is what drives me«
When people ask me what I do for a living, I say, "I find innovative ways for companies to transform and grow." Together we develop business models, innovative platforms and new services.
Currently I work on a Circular Economy platform. This platform enables manufacturers to track the footprint and circularity of their products along their supply chain.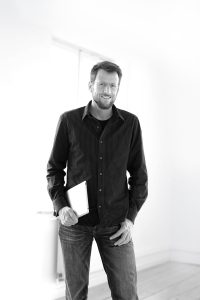 Empowering People and Projects
"If you hire people just because they can do a job, they'll work for your money. But if you hire people who believe what you believe, they'll work for you with blood and sweat and tears." Simon Sinek
Innovation Strategist
Loves innovation, is fascinated by new trends and technologies. His heart beats for design thinking, product development and ventures.
Entrepreneur
As the founder of several ventures and companies, Johannes brings his experience to new ventures and accelerates innovation projects.
Design Sprint Facilitator
Speed up your digital product development with design sprints. This silicon valley workshop format helps you crate and validate ideas with real users in only four days.
As an experienced drone pilot and managing consultant Johannes is more than happy to help your business take off.
Head over to dronexperts.de
Some amazing companies I had the pleasure to work with
Just send me a message or give me a call and let's discuss how we can innovate your business.
bertsch:design GmbH
Lembergerweg 6
74394 Hessigheim
Germany